Some of Welland Optimist Club's Upcoming Events:
November - Welland Food Drive - Saturday Nov. 04, 2017
- Optimist Youth Appreciation - Monday Nov. 27, 2017
December - Community Christmas Toys
Please join us at the Main Street Gaming Centre every second Thursday to support the Optimist Club.
*** *** *** *** *** *** *** *** *** *** ***
The funds raised by Optimists go to help support:
- a local Girl Guides on a once in a lifetime trip to a Switzerland Girl Guide camp and an Italiian ophanage.
- upgrades to Camp Dayhondaylahquah Scout Camp to better serve those that use the camp.
- the Niaigara Region Assault Centre - to aid the young victims of family assault.
- the Welland Hockey Major Atom "A" Selects.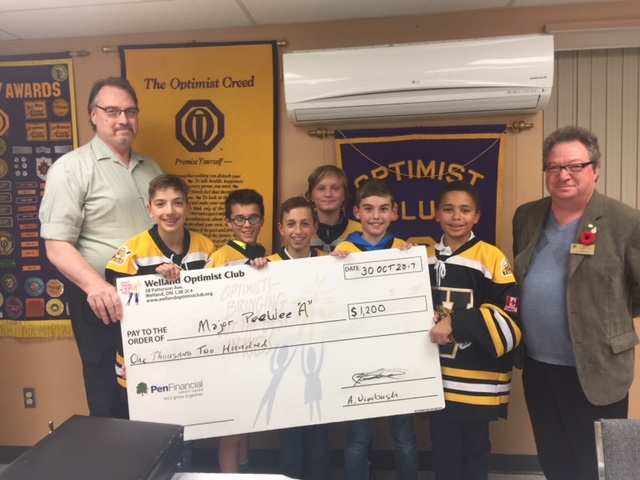 - the Welland Hockey Major Peewee "A" Tigers.
- the 20th Welland Scouting Group.
---